Research Reveals Anti-Ageing Properties of Altrient C
16218

Views
Posted on:
March 4th 2015
Updated on:
February 26th 2021
New research[1] conducted by Princeton Consumer Research Limited on Altrient C, has revealed the staggering, natural anti-ageing benefits which can be gained from taking this unique, high-performance nutritional supplement on a daily basis.
Proven to achieve a firmer complexion in a matter of weeks, this unique product is capable of delivering significantly higher levels of Vitamin C in comparison to other products on the market, helping women to naturally boost collagen production and overcome the signs of ageing.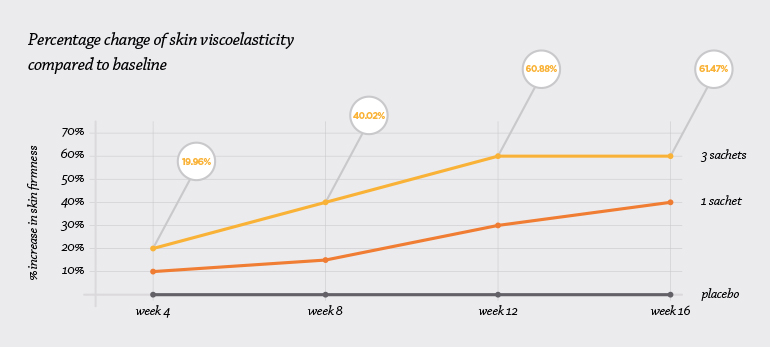 Of the 41 participants, aged 31 and 61+ with non-firm, ageing skin taking part in this recent trial, those who took three sachets of Altrient C a day over the four-month period showed a 61% improvement in the elasticity and firmness and a reduction in the appearance of fine lines and wrinkles across the face and entire body. Whilst those who were given a placebo treatment out of the three groups showed no change, individuals taking just one sachet a day also saw an impressive 35% improvement in the youthful health and appearance of their skin.
Danny McCamlie, Lead Clinical Scientist and Principal Investigator at Aspen Clinical, says "It is a known fact that there is a clear link between the skin ageing process and Vitamin C. Using industry standard techniques to assess the skin firming capabilities of Altrient C, the findings of this study have reinforced my belief that this unique liposomal vitamin C gel can naturally and effectively achieve results that some topically applied creams have failed to achieve the following eight weeks of use."
Find out more about Altrient C
Click the link below to see clinical study report: